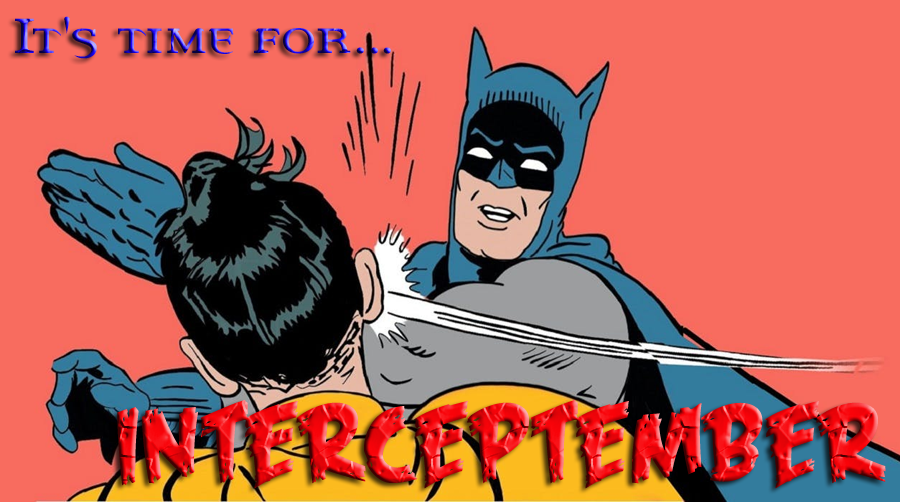 Last month we had our Third Annual Artful August Challenge with over twenty amazing entries. We know how much you love our annual event, but how do we follow that up? That's the dilemma we find ourselves in every year, but this year we think we've knocked it out of the park... It's time for Interceptember! Instead of trying to out-do the previous month, we're bringing you the one thing we know you HATE!

Counterspells!
Some of you out there, and you know who you are, have gone so spell crazy that even the caped crusader has had to step in! It seems he doesn't like ANY of your spells! He's even gone so far as to issue a mandate requiring all spells be countered effective immediately! Bring us some of your most creative counterspells (They don't have to just be blue) and you might see one or two of them on the front page! If you don't, the Dark Knight himself might want to have a word with you!

And now, on to our Featured Cardsmiths!

Alextorrez6 was an easy pick to become a Featured Cardsmith for this month! We love his effort and creativity, and he's also an active member of the forums, including his amazing design work in the Custom Set Symbols thread... and did we mention his card skills? Take a look and see for yourself...

Vert is our second Featured Cardsmith this month, and no one will be more surprised about it than him! Since joining MTG Cardsmith, Vert has quickly amassed over 1200 cards, and really good cards too! Don't just take our word for it... check out Vert's cards for yourself by clicking on the samples we've provided below! We think you'll enjoy them just as much as we do!
Each month we're excited to highlight just a couple of Cardsmiths that have helped make MTGCardsmith the best interactive online Card Creator. We hope you'll take some time to check out their creations!