The 3rd Annual MTGCardsmith Artful August!!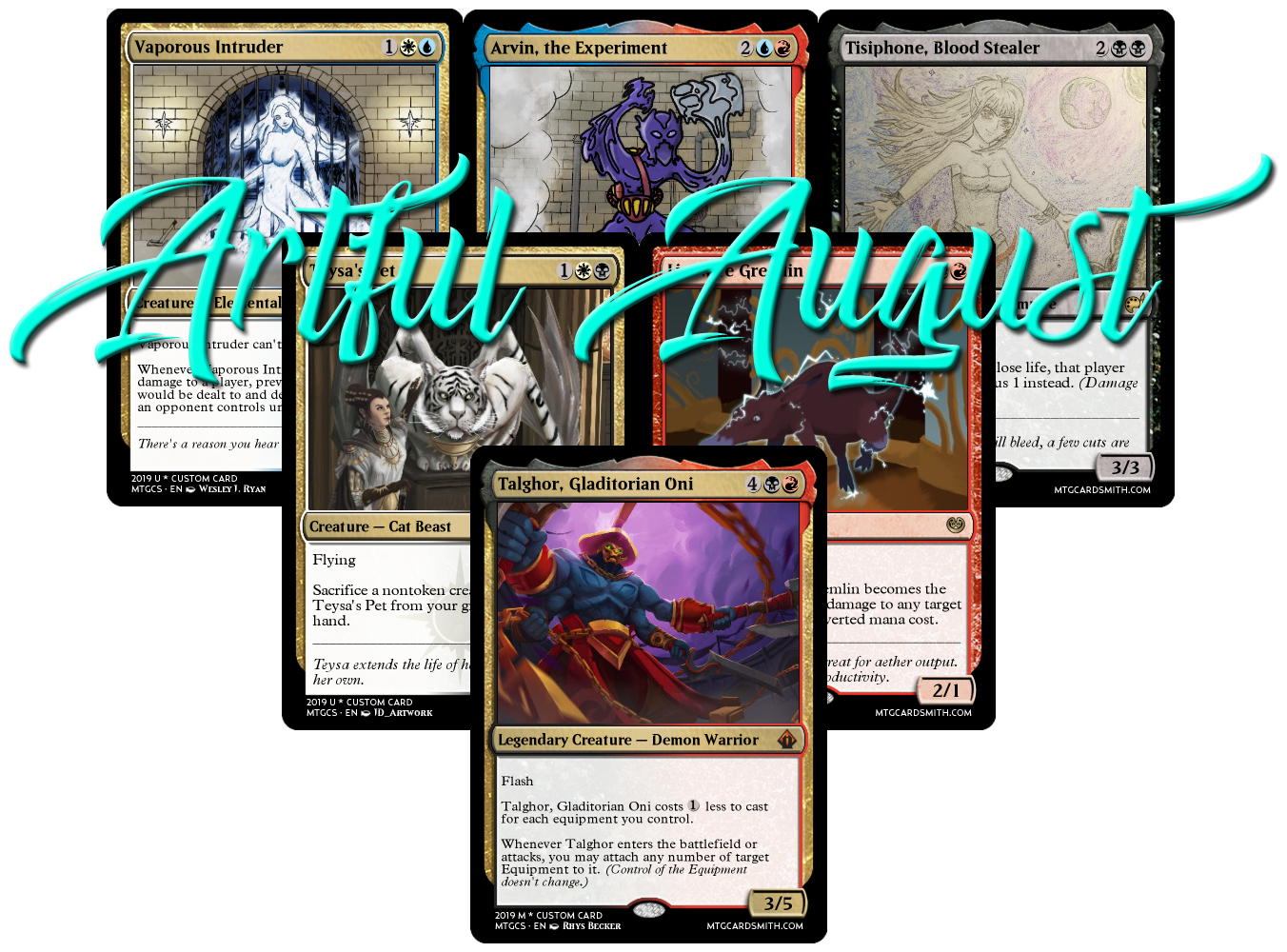 Artful August has returned, just in time for our third annual Artwork Contest!
As in past years, we're looking for your Original Custom Artwork Cards to help us celebrate the month of August! Show us what you've created for this years challenge! We've added more prizes and that means more opportunities to win! And just like last year, we're going to dedicate the Featured Space to Custom Art cards and Featured Cardsmiths!

The creator of nearly 500 cards, ArmisJoe is known for making realistic and interesting cards. We wanted to showcase a few of the wonderful creations from our first Featured Cardsmith of August, so take a minute and check out these cards!

Yesterday is one of those Cardsmiths who doesn't come around too often, but whenever they do, we find ourselves intrigued with the cards and the non-traditional artwork chosen to go on some of them. See for yourself why we feel this Cardsmith is worth checking out!
Each month we're excited to highlight just a couple of Cardsmiths that have helped make MTGCardsmith the best interactive online Card Creator. We hope you'll take some time to check out their creations!