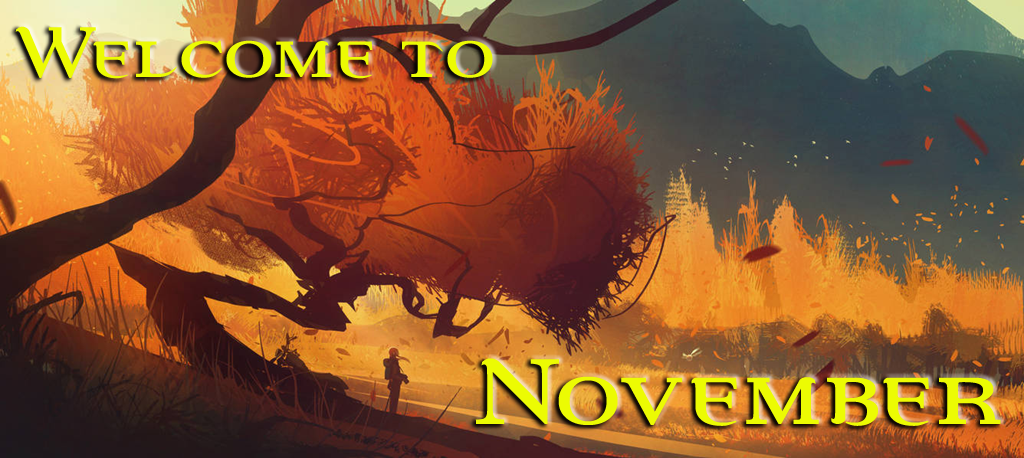 November is here, and it's amazing how fast it snuck up on us! In fact, it snuck up so fast that we're not sure if we're ready for 2022 just yet. That's why we're going to try and put a big STOP to this month!
It's No-vember!

This month we want you all to say NO! Not with those horrible counterspells... Yuck! We don't want to completely stop November, we just want to slow it down a little, that's why we're looking for something with a little more finesse.
As you can see, there are many ways to deny things without resorting to one of the most hated spells in all the land! Bring us your most creative denial spells and help us say NO this No-vember!! Once you've created your entry, be sure to drop it off in the November 2021 thread on the Forums for a chance to earn a Feature or other cool rewards!

Featured Cardsmiths
Every month we try to Feature two Cardsmiths we think you'll enjoy. Show these people some love by giving their cards some favorites or make a custom card in their honor, or even still better... do both!

It's been a long time coming, but this month we'd like to feature a returning Cardsmith who should have been featured a while back, but we're glad we waited until now. cadstar369 has been coming around these parts for a long time and has been making killer cards straight out of the gate. We'd like to share a few of their cards below so you can enjoy them as much as we do!

You may know our second Cardsmith from their exploits in the Mystery Box Challenges or from the well loved MICROCHALLENGES forums challenge as it's Thread Runner. Either way, we've selected ShadowReign as our second Cardsmith for November because we think you'll enjoy this Cardsmith's work as much as we do. Below are a handful of cards for you to check out, but feel free to go and look at more!
Each month we're excited to highlight just a couple of Cardsmiths that have helped make MTGCardsmith the best interactive online Card Creator. We hope you'll take some time to check out their creations!