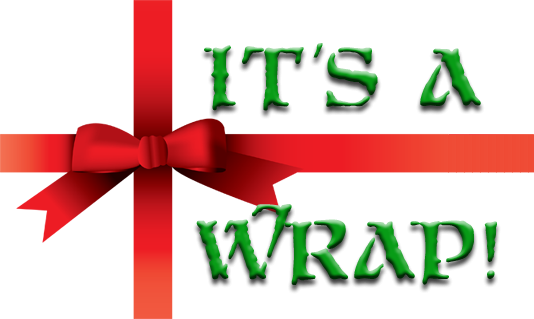 Last month you showed your fellow Cardsmiths some love by giving thanks and showcasing a few of the cards they made that you appreciate, but this month is all about the gifts!
The Gift of Giving.
The Featured Card section this month will not only feature our two amazing Cardsmiths that were hand picked for December, but you will also see cards picked by those who completed all four tasks in last month's Thanks Giving Spectacular! They helped show off some wonderful cards made by others, and now we're showing off some wonderful cards made by them!
The Gift of the Season
This month we've got another incredible avatar coming that was custom created by MTGCardsmith's own Chris Blackstock. He designed the amazing Pumpkin Avatar for Halloween, and he's put his incredible talent on display once more with the Snowman Avatar! Here's a sneak preview! Keep your eyes peeled for it in the Edit Profile section here on the Main Site!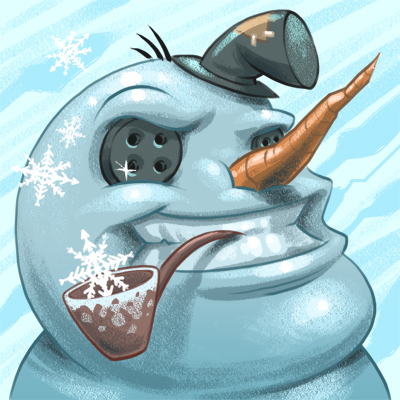 The Gift of Legends
As luck would have it, we're not done yet. There will also be an upcoming Circuit Challenge this month, that you can get started on right away! In this challenge, you'll be asked to Make a Gift for a legendary creature or Planeswalker that was made by another Cardsmith. Some of these gifts might even find their way into a Saga or two!
Featured Cardsmiths

Our first Featured Cardsmith of December is none other than seaspray4TF3. seaspray4TF3 has been a member of MTGCardsmith since 2015 and since then has made some really great cards. We featured just five below, but if you spend a little time in his collection, you'll see that seaspray4TF3 has a lot more than these few cards to look at and enjoy!

For our second Featured Cardsmith we had to pick Involutus. While this Cardsmith doesn't always make the best cards or even credit the artist as much as we'd like to see, Involutus is an ambitious, out of the box thinker that we believe might just inspire you to look at your own designs a little differently. If you find yourself with some free time, check out this amazing Cardsmith's creations, we think you'll find some pretty interesting cards!
Each month we're excited to highlight just a couple of Cardsmiths that have helped make MTGCardsmith the best interactive online Card Creator. We hope you'll take some time to check out their creations!