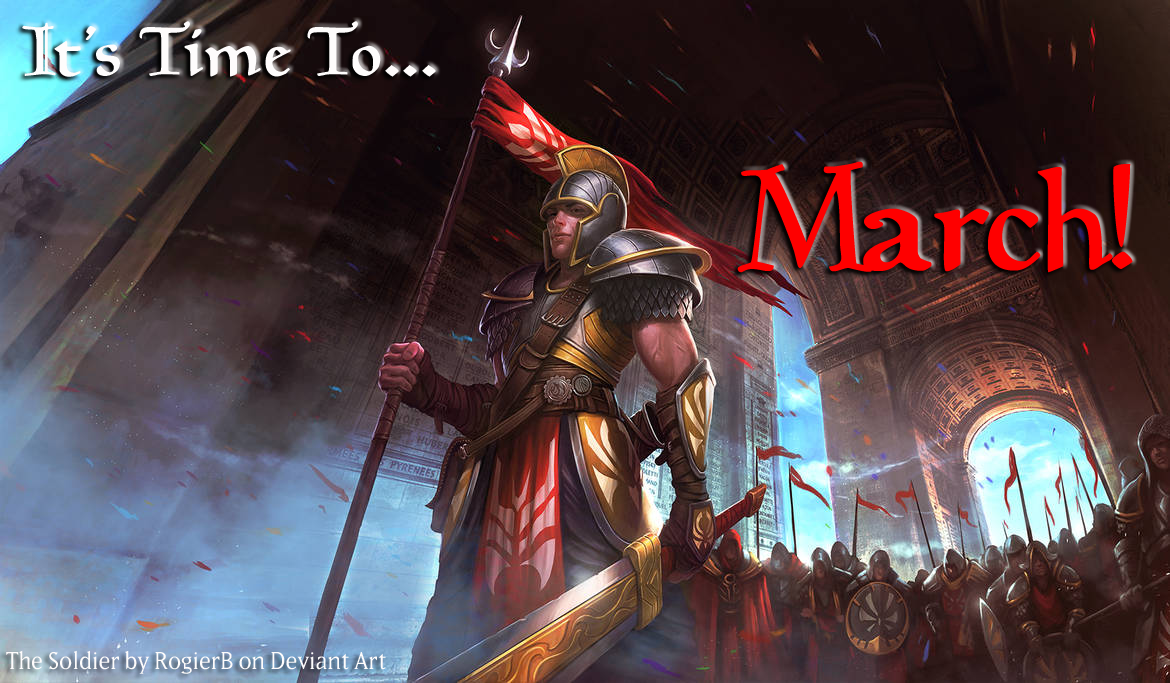 It's Time To MARCH!
A lot of times we'll give you a Theme of the Month, and then feature some cards with that theme, and this month is no exception! In March, we'll be on the lookout for cards that... well... March! Newly forged cards with the word "March" in their title could find themselves in a Featured spot. Be sure to hustle on over to the Forums to submit your creations!

Now we'd like you to make your way down and check out the awesome featured Cardsmiths for March 2021... KorandAngels & mmm3creator!

Hailing from Tarkir itself, KorandAngels is one of the few Cardsmiths whose start date on the Forums is prior to their first card creation! KorandAngels has been around since 2018 and is a huge contributor to the Colonisers series in the Saga category. If you haven't seen it by now, you really should check it out! While you're at it, check out some of KorandAngels cards and drop some favorites on the ones you like!

Here's a bit of mmm3creator trivia that you might not have known... While we were busy sleeping, this Cardsmith has hand forged over 3000 cards on MTGCS alone! That's quite an accomplishment! We've gathered a handful of them here for you to check out and drop some favorites on!
Each month we're excited to highlight a few Cardsmiths that have helped make MTGCardsmith the best interactive online Card Creator. We hope you'll take some time to check out their creations!